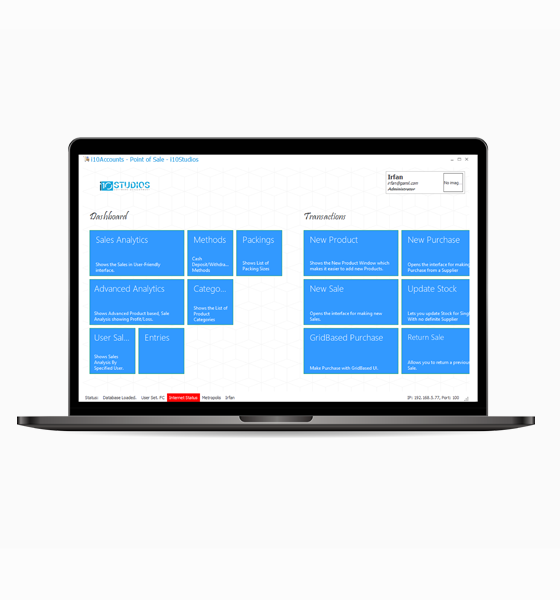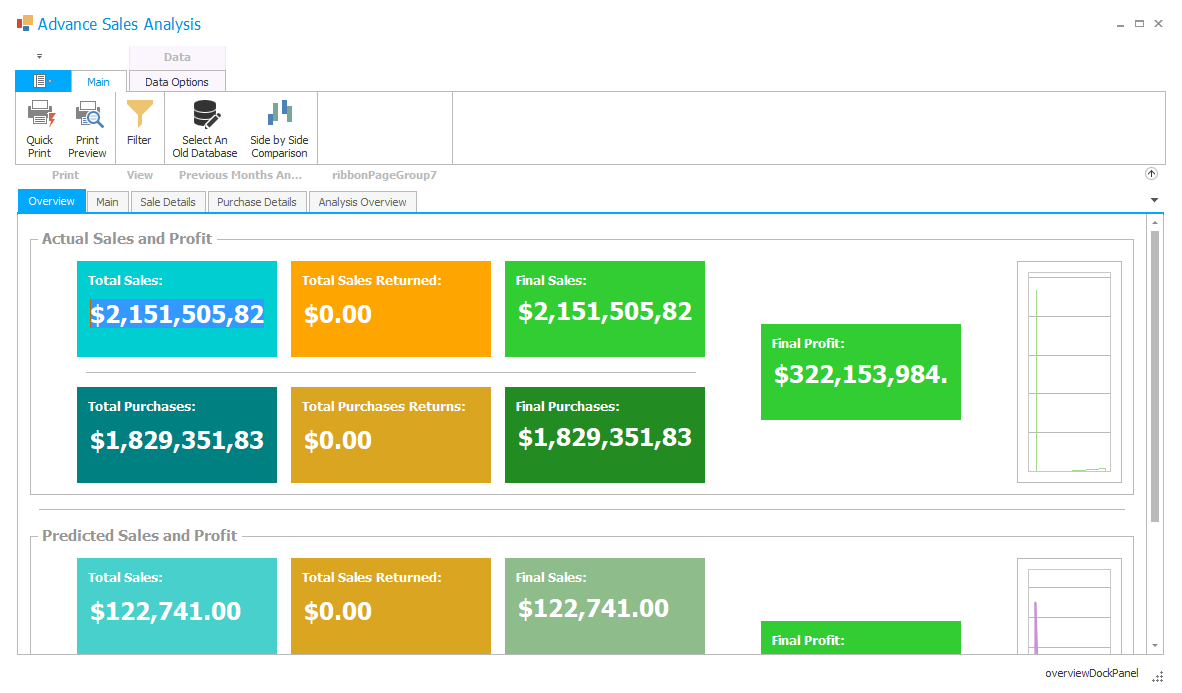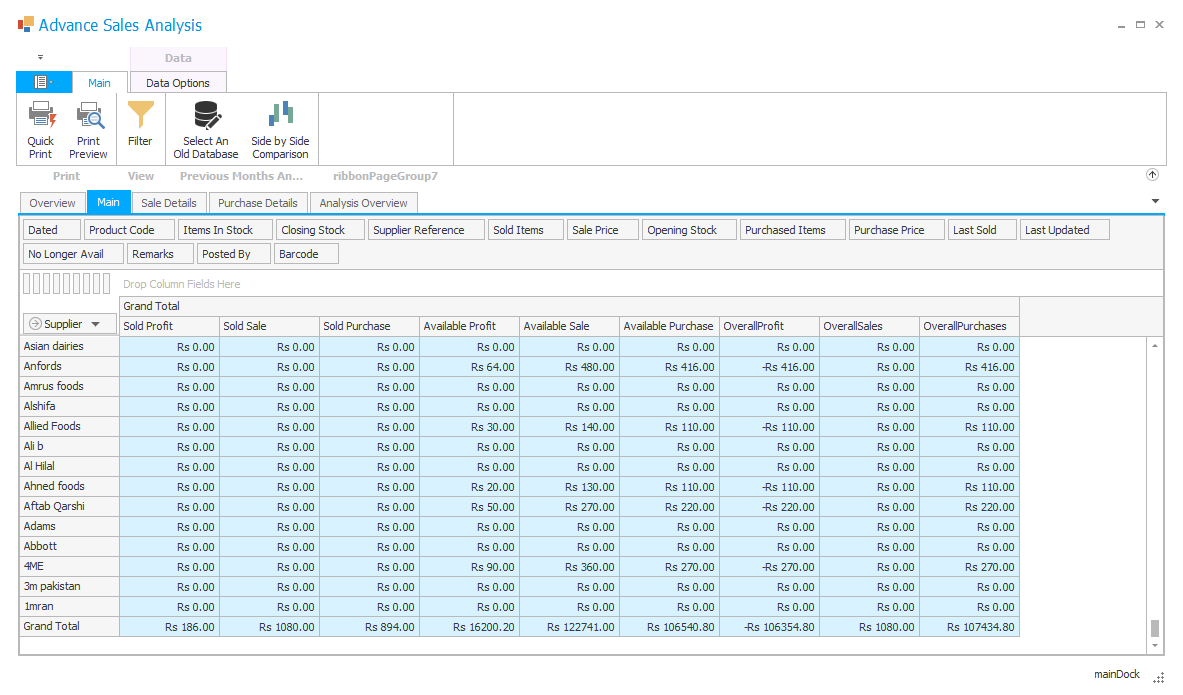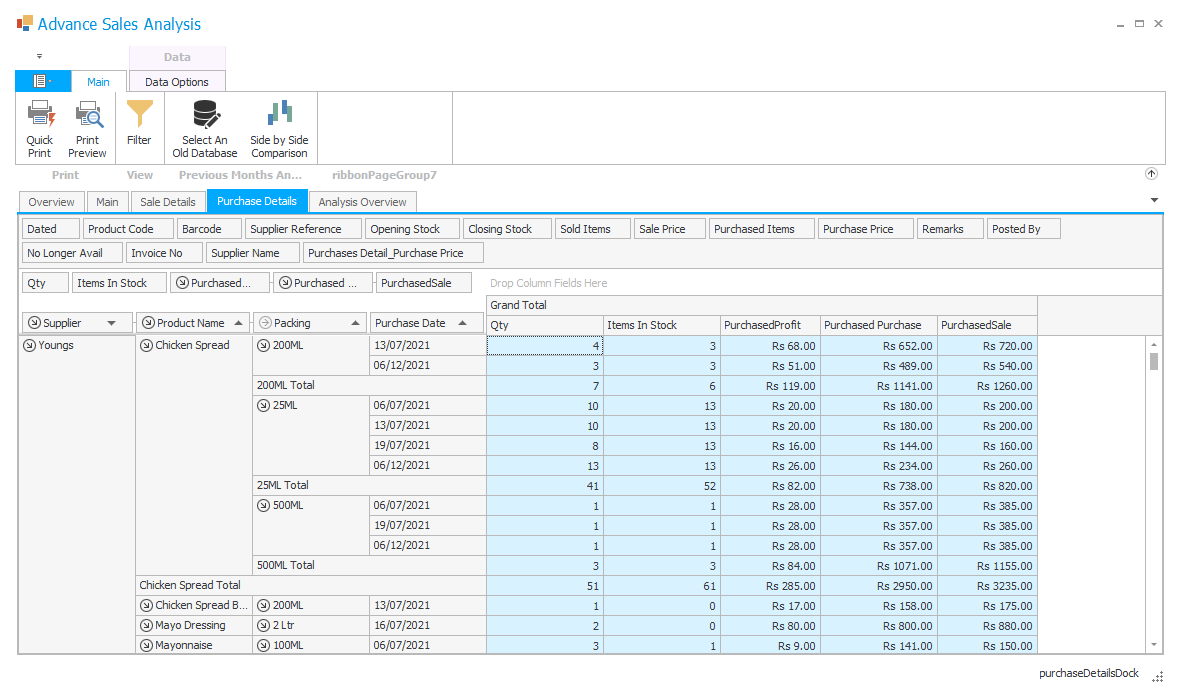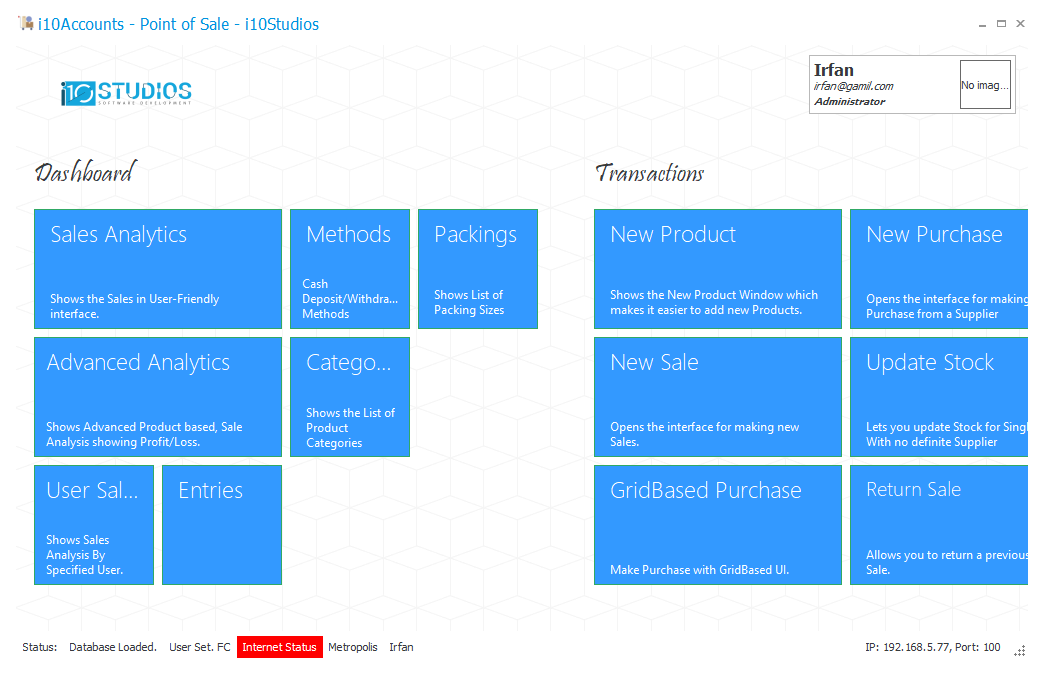 Desktop Application
i10 Point of sale
Sell from a smartphone or tablet
Loyverse Free POS works on iPhone, iPad, Android smartphone, and tablet.
Printed or electronic receipts
Give the receipt to customers in a way they prefer: printed or sent to an email.
Multiple payment methods
Whether it's cash or card, integrated or not, or any combination of them – you will have a choice.
Discounts
Apply discounts to the receipt or specific items.
Refunds
Refund the selected item or all items on the receipt.
Cash management
Track cash movement to reduce mistakes and staff manipulation.
Work offline
Make sales with weak or unstable internet. All data will be automatically synced once connection is restored.
Easy scanning
Scan barcodes on items during a sale with a built-in rear camera of your mobile device.